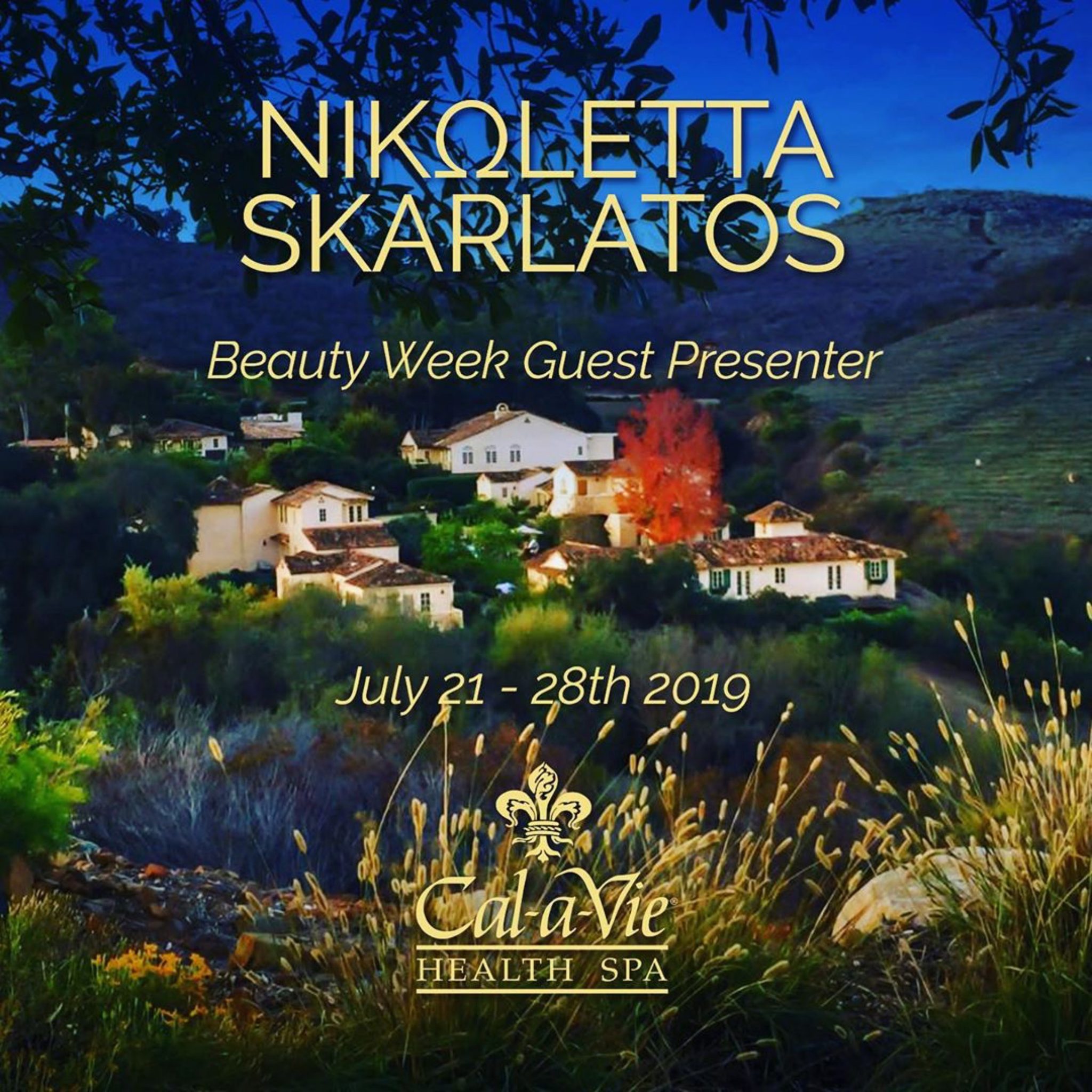 29 Aug

Cal A Vie Beauty Week 2019

I had the great pleasure in July of 2019, to be invited to be a Guest presenter for the prestigious Beauty Week at Cal-A-Vie Spa in Vista California.

Owned and curated at the highest level of excellence by owners Terry and John Havens; Cal-A-Vie has earned it's reputation as being one of the world's tops spas. I was the guest presenter for international celebrity makeup artistry, alongside the incredibly talented and beautiful Marie Ferro top celebrity hairstylist who is a frequent presenter at Cal-A-Vie. I had been looking forward to collaborating with Marie for years and it was a dream to do so.

It would take my writing a book to truly do justice to all of the magic and healing that occurred during my special week-long stay at Cal-A-Vie.

I have traveled the world over as spokesperson on topics ranging from "beauty from within" to self-healing, motivation, manifestation, international makeup artistry, and self actualization. At Cal-A-Vie, where I also participated in the program, I would say that I personally was transported to the highest levels of friendship, knowledge of nutrition, brain function, fitness, relaxation, and personal spiritual growth.

Not to mention the fact that the entire property of Cal-A-Vie is absolutely stunningly beautiful as you will see below.

Before my arrival, I spent time hiking all around the beautiful Island of Corsica and made this little video for all of my ladies. Why? Because, quite simply, If you're going to talk the talk, you had better walk the walk! ( Literally!!)

Every day I was truly spoiled with the love and interaction between all of the guests and lovely staff . I had the most perfect fabulous room where I worked….. please really look a this video…… i was quite spoiled indeed!!!

The General Manager of Cal-A-Vie is Debbie Zie, pictured here with me at the breathtaking chapel high above the beautiful vista of the property. Debbie is a positive force of nature and exudes the ethos of Cal-A-Vie: kind, knowledgable, compassionate, joyful, relaxing. She is and has been from the day that we met years ago, truly a ray of sunshine.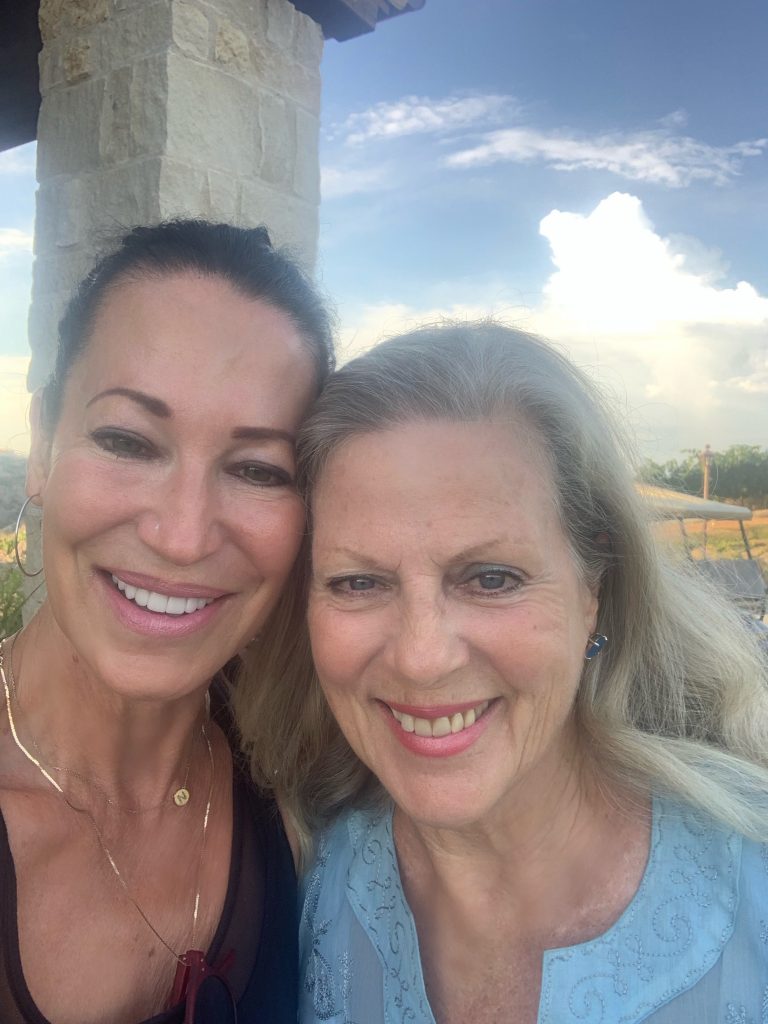 In the afternoons, I had the lovely luxury of swimming almost exclusively in this beautiful swimming pool (see below),, as everyone was engaged in the very many wonderful activities that Cal-A-Vie offers: Spinning, Interval Weight Training, Vinyasa Flow Yoga, Water Pilates (FABULOUS!), Chakra Yoga. " Realign Through Movement", nutritional seminars, Dietetic seminars, Functional medicine education, (to mention a few)…WELLNESS! and the utterly transformational Labyrinth Walk.
The Labyrinth Walk. A journey into peace and self-discovery.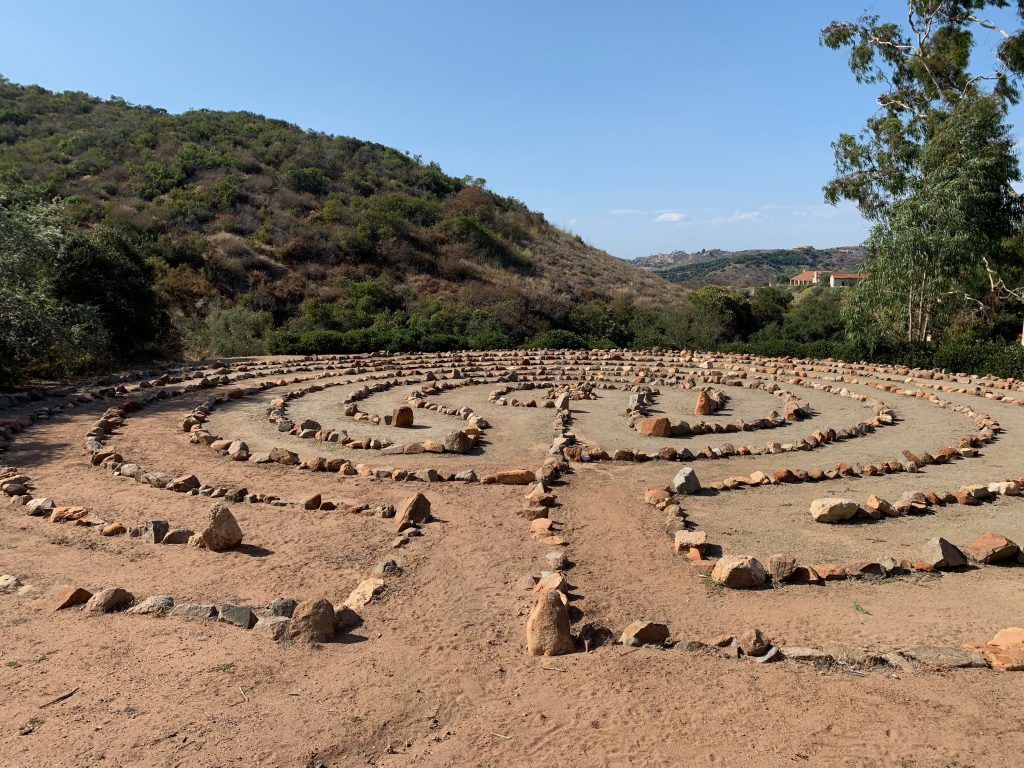 As I said, I could write a book about my life changing experience at Cal-A-Vie…. but this will have to do for now! All I can say to all of you is try to take the opportunity at some point in your busy lives to come to this oasis of serenity and healing. You will emerge rejuvenated and probably will have made some like minded new life long friends!
Thank you again to Terri and John Havens, Debbie Zie, Traci Trezona and all of the wonderful staff for making my experience absolutely blissful!
Hope to do it again soon! It was an honour.
Every night, there would be a little note placed upon my pillow, so I will leave you with these two quotations:
"Happiness is the spiritual experience of living every minute with love, grace, and gratitude" —Denis Waitley
AND…..
"Twenty years from now you will be more disappointed by the things that you didn't do than by the things that you did": SO throw off the bowlines, catch the trade winds in your sails and:
EXLORE – DREAM – DISCOVER — Mark Twain xoxox