29 Aug

The Beauty of Life: First Look Fridays

From Freida Pinto in Immortals to Leven Rambin in The Hunger Games, makeup artist Nikoletta Skarlatos has designed some intricate and truly gorgeous looks throughout her career. Read on to discover the product she uses to make skin glow, her secret to long-wearing eyeshadow and so much more.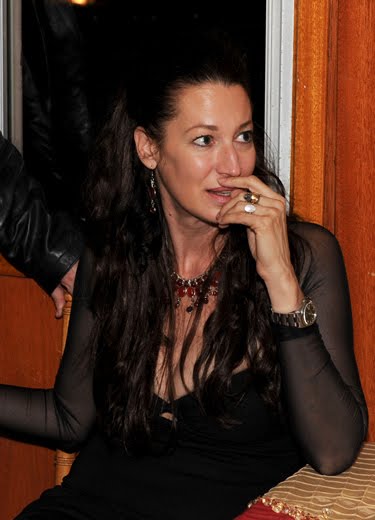 How did you first become interested in makeup, and what led you to become a makeup artist?
I became fascinated with makeup artistry since my early childhood in Greece. In the United States, I was a very serious ballet dancer until I went away to University. During those years as a dancer, I designed my own costumes and my own makeup for every configuration and character. I studied the Grand Masters, Art History, fashion photographers and many great creative female forces of nature, such as Coco Chanel.
My life has been full of magical and serendipitous events. I believe in manifesting one's dreams through hard work and leaving oneself open to opportunity. After I finished my academic studies, and could NOT find a job, I had a chance meeting with the Regional Director of Chanel Cosmetics. She created a position for me within the company on the spot, and within six months I was handling the Upper West Coast with this mentor. Soon thereafter, I became the West Coast Makeup Artist for Chanel as well as product promoter and trainer.
As madly in love with Chanel as I was and always have been, Leonard Lauder himself came to see us and lured us away from Chanel. The opportunity with Lauder had me moving to Los Angeles. I then worked for the Lauder corporation in an even more expanded capacity, all the while learning makeup techniques, skincare formulations, product development and designing signature makeup looks for their brand.
View Original Post