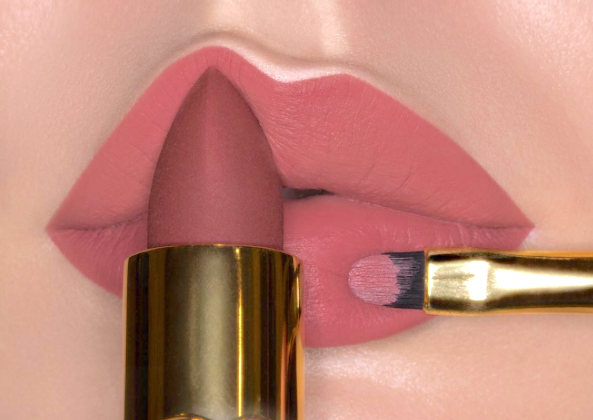 21 Aug

Movie Star Glam: By Nikoletta
Movie Star Glam: By Nikoletta
For this month of August I will focus on Movie Star Glam in various manifestations.
I'm posting a few examples of my favourite beauties to give you DIY tips and my makeup trailer hints about movie star glam from the inside out!
Why not start with our own fabulous star Goddess who oozes this type of glamour  always… Leslie Zemeckis!
Here Leslie is emulating the things that I love the most about this chic and timeless look: Hair, skin, lips, and eyes.
1. Lips – Luscious red lips (these two colours Tom Ford Flame and Ruby Rush…. are  gorgeous!)2. Eyes – Stunning eyelashes; soft and lush and very 1940's. Here she articulates the upper lash and liner to give the eyes a grand, open soulful look.  I love Monda # 307 half lashes enhanced by either Tom Ford, Lancome Monsieur Big, or L'oreal Voluminous Original mascara. Pro tip: L'oreal Voluminous has officially knocked Maybelline off its throne for me and every supermodel that I know!!! It is accesible for all!
3. Skin – Her clear milky glowing skin and a healthy luminescence is the prescription for  inner and outer beauty for every woman.  For the inner self; two tablespoons of pure unflavoured Norweigan cod liver oil DAILY…. yes it tastes terrible but the effects are amazing! Of course, pure Greek olive oil is a must, at least two tablespoons everyday. Skin needs to be lubricated from the inside out to remain elastic.
For the outer self…a makeup primer such as Mac strobe to be applied under the foundation. This creates an already healthy underglow and nothing needs to be added for the girl on the run!
I'm on my way to work with the beautiful and fabulous Sanaa Lathan.  Here are two examples of different glam looks on Sanaa. One as the sultry siren with her red lips at the NAACP awards.
1. Lips – She is wearing Julie Hewett Belle Noir mixed with Femme Noir – a perfect combination. Long lasting matte beauty.
2. Eyes -She has on Monda # 307 half-lashes mixed with some singles and mascara (hint: L'oreal) for a perfect almond eye. I paired this with the Blacktrack liner creme by MAC or Nars which I applied with an angle brush.  Eyeshadows are all from the Viseart palette #01Neutral Matte – a must have for every woman.
3. Face -To finish it off we have the Beautiful Orgasm blush by NARS
Here is another glam look with her hair up and a more natural lip. The cheek contouring is dramatic, articulating her highlights. Her eyebrows of course, stand out due to the high ponytail….. a great look for her and so different from the other! Simply Striking Sanaa.
And finally two gorgoeus looks on our modern muse Bella Hadid
Timeless beauty here on Bella.
1. Lips – A matte red, reminiscent of Chanel's Rouge Allure Velvet in Rouge Charnel.
2. Eyes –  I would use Diorshow Fusion Mono #621 Mirror and # 661 Meteore, then I would use Diorshow Proline #082 Anthracite for the eyeliner, and prime her lashes with the Diorshow maximizer 3d and either Diorshow Fuller Lashes or …….  the L'oreal Voluminous Mascara as the finishing touch!
3. Skin – It's all about the skin when it comes to nude looks.  Her body is glowing, her cheeks are highlighted. Her hair is pulled back to show an articulated eyebrow and her eyes, just as with our other two beauties, have a very sexy almondesque design which makes them pronounced and alluring.
For me, its always about the skin and body care from the inside out. Everything else is an enhancement. 
More beauty tips to come on location filming.  Fall fashion and all things rejuvenation!   Until next time …..Roll Camera!